COMPASS INGENIERÍA Y SISTEMAS:
CONSULTAncy and SOFTWARE iN engineering
CompassIS is a consulting services company specialised in engineering design and in the development of software for calculation and information management in technology . Based in Barcelona, and with more than 20 years in the business, CompassIS provides added-value solutions to clients all around the world, thanks to our degree of specialization, multidisciplinar team and thoughtfulness.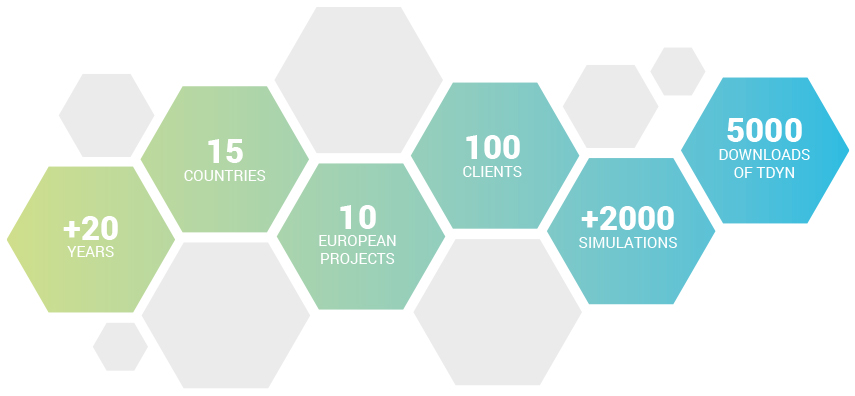 We provide the most advanced and innovative numerical analysis. We listen to our clients' needs, and guide them through the integration of our software within their analysis, design and production processes.
BASED IN
BARCELONA, WE WORK AND COLLABORATE WITH INSTITUTIONS AND CLIENTS AROUND THE WORLD.
WE LOVE OUR CITY: ITS INNOVATIVE AND COSMOPOLITAN SPIRIT INSPIRES US.
COMPASS, A BRIDGE BETWEEN RESEARCH AND INDUSTRY
Compass Ingeniería y Sistemas emerged to give answer to the need of transferring technology from its generation in academic environments, to the business world.
Julio García Espinosa y Ramon Ribó Rodríguez were preparing their PhD in CIMNE, the Internation Centre of Numerical Methods in Engineering, associated to Universitat Politècnica de Barcelona (UPC). They had the inspiration to create and spin-off from the centre, for commercialising software products in engineering developed in academic institutions.
That is how Compass was borned in 2001. Today, the company is still strongly linked to CIMNE and to the university ecosystem, sharing with them the restless spirit and innovative vocation. Part of the software is developed together with researchers from Universitat Politècnica de Barcelona (UPC). In order to guarantee the software optimization among industrial environments, Compass has extended its activity. Compass offers to companies consultancy services and training, so that they can extract from the advanced numerical engineering software its whole potential.
They HAve
trusted us